MAP OUT & MANIFEST A CONCRETE CREATIVE GOAL // Lesson 2 of the Make Your Art Matter Program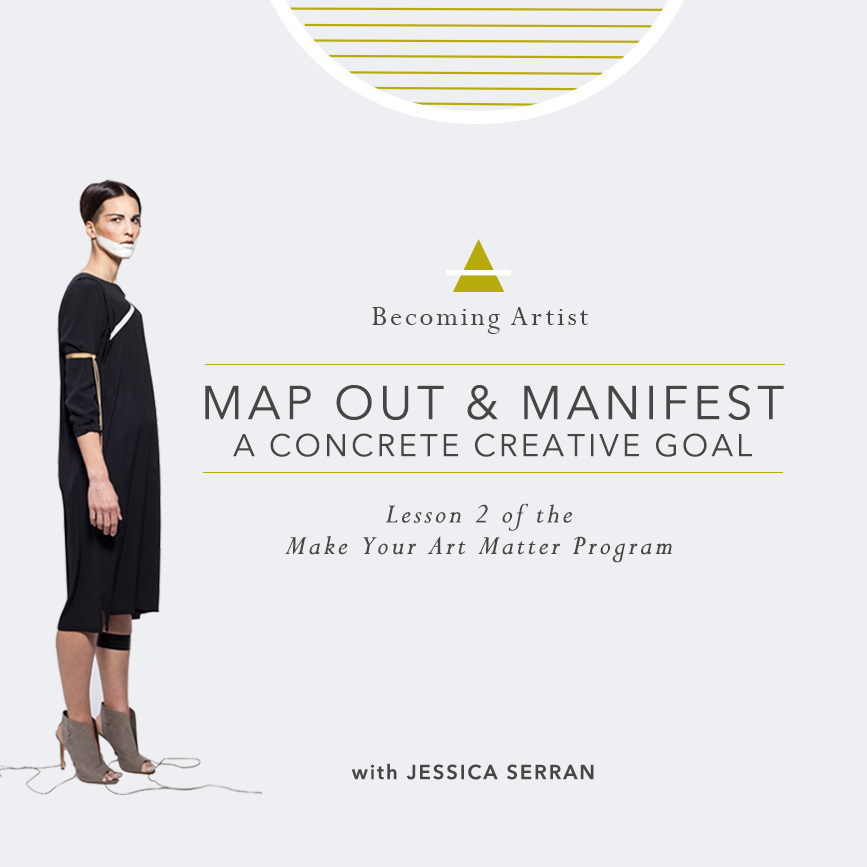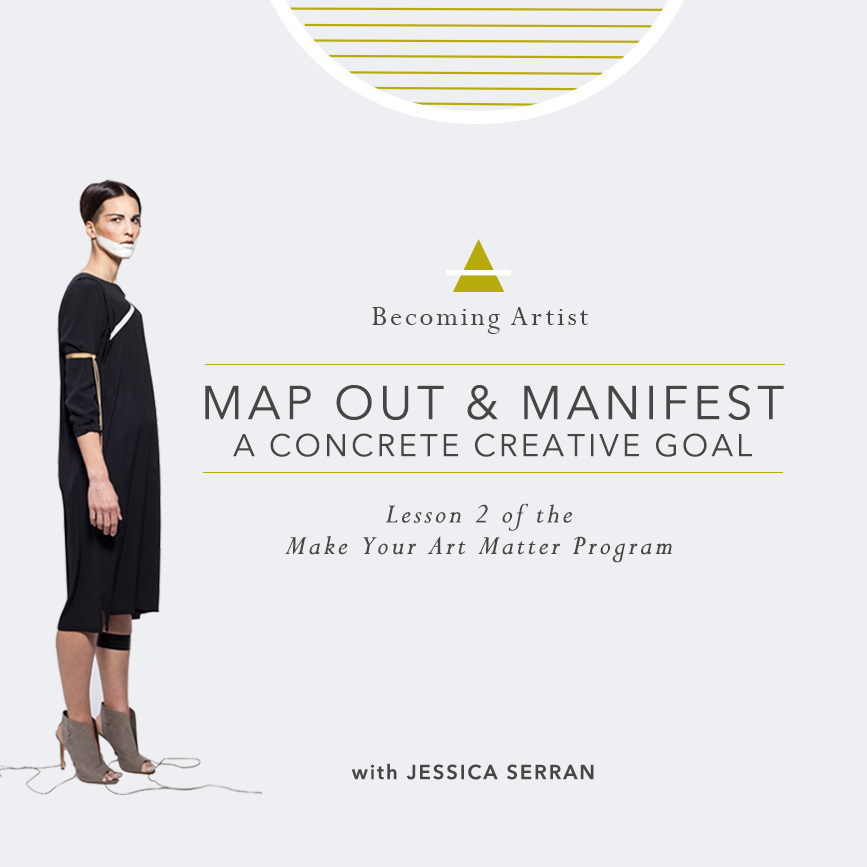 MAP OUT & MANIFEST A CONCRETE CREATIVE GOAL // Lesson 2 of the Make Your Art Matter Program
The BA1 Foundation Program - Make Your Art Matter is a year-long, online training program for artists that are ready to make their art matter and share it with the world.

This program is designed to help artists create a sustainable and thriving practice, a solid body of work, and an exhibition experience they will love. With the support of step-by-step guides, skillful mentoring and an international community of creatives, artists learn how to move directly towards their goals and lovingly transform everything that tries to stop them.

Purchasing this SINGLE LESSON from the year-long program gives you access to Lesson 2: Map Out & Manifest A Concrete Creative Goal. We invite you to try it out and see if this program is right for you.

LEARN HOW TO:
Identify a Concrete Creative Goal that you can achieve in 3 month's time

Anchor in to the real reason Why This Matters to You

Map Out the Exact Steps you need to take to get there

Be led through a kind, loving and practical Step-by-Step System that works for artists

This entry-level program supports a range of skill levels, from emerging and self-taught artists to established artists with MFA degrees. PREREQUISITE: a deep desire to bring your full self to your art, a deep yearning for change, and technical proficiency with a medium(s) of choice.